Post by HappyFan on Nov 9, 2014 8:12:10 GMT
Round 3: Three-way Playoff Gives Min Sun Kim Her Breakthrough Win
Yoon Kyung Heo started the final day with a three shot lead and a good chance of capturing her second straight win.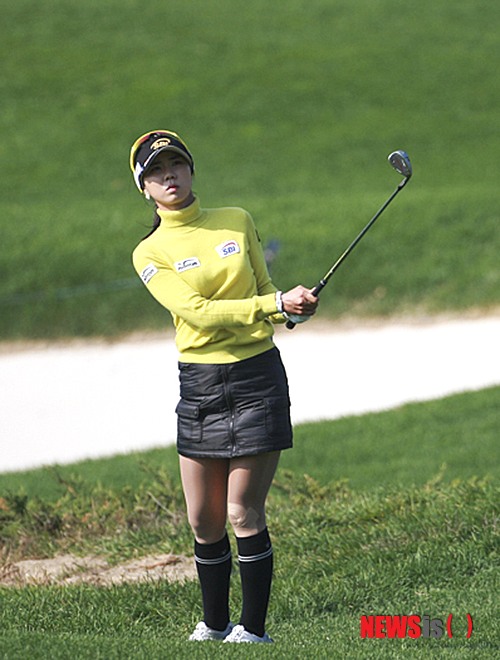 Heo maintained her lead most of the day. She was even par on the front nine, and even after a bogey on the 14th hole, still maintained a one-shot lead.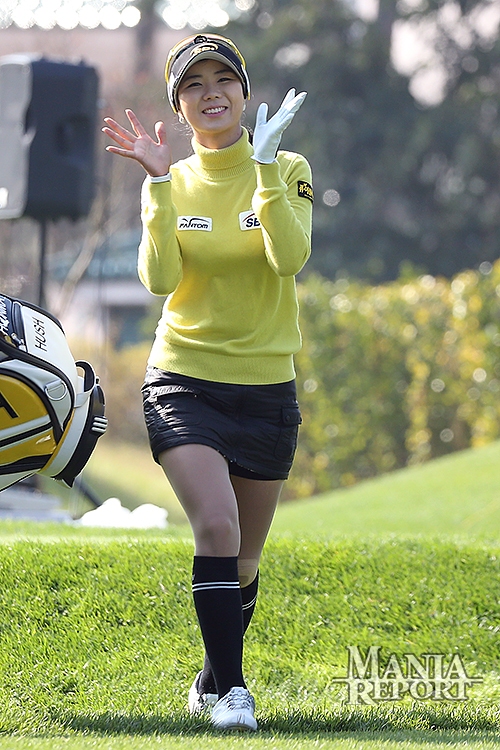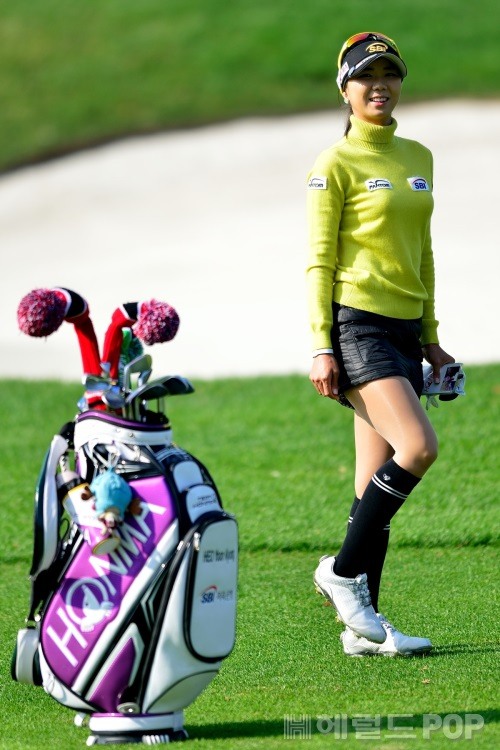 But several players by then were nipping at her heels. Min Sun Kim, seeking her first ever win, made birdies on 10, 12 and 15 to move to 11 under. Sei Young Kim also moved to that level.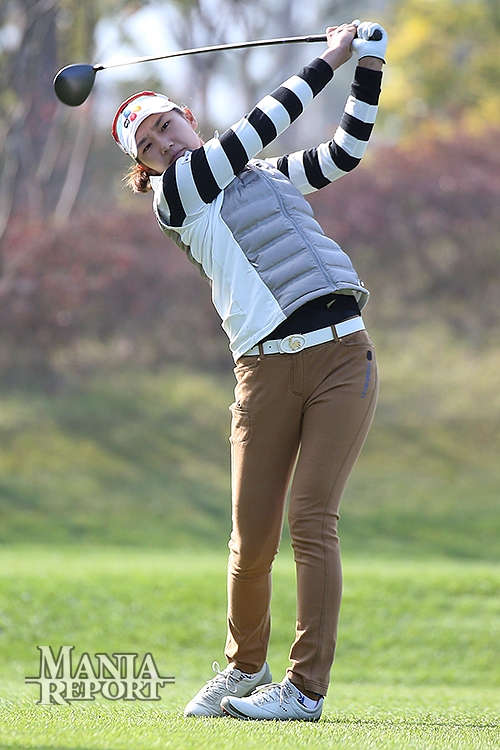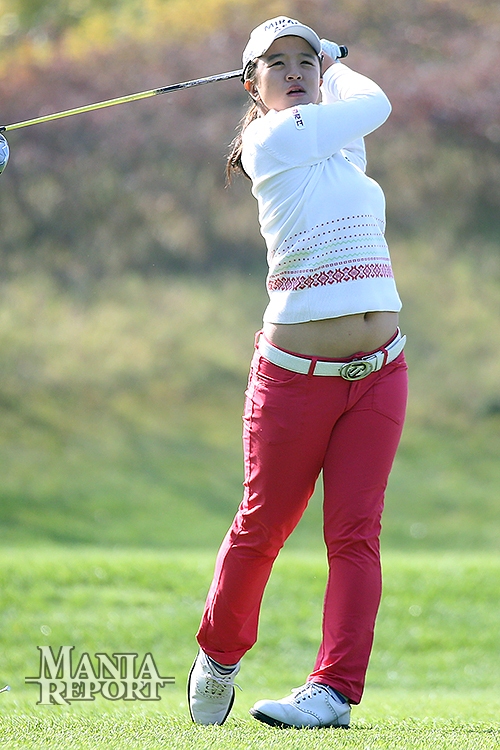 Still, it looked like Heo might walk away with the win until an unexpected three putt on 17 knocked her back down to 11 under and a three-way tie for the lead. None of the leaders birdied the par 5 18th, and so we had a playoff!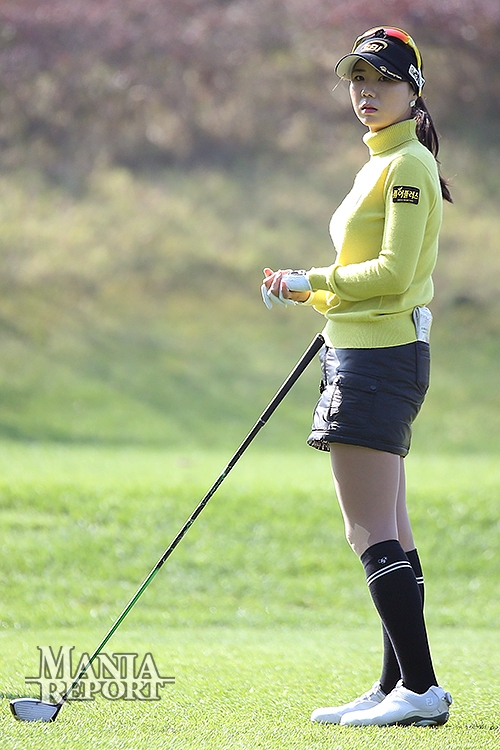 All players parred the first time through, although Min Sun had the shortest putt and missed a seven footer for birdie she probably should have made. On the second try, all three gave themselves makeable birdies, but Min Sun Kim put her wedge to about two and a half feet, while Sei Young Kim was about 6 feet out and Heo slightly farther than that.
Heo went first, and was in the midst of a fist pump when her ball took a dive and missed the hole. Sei Young went next, but she, too, missed the hole, blowing her ball about four feet past.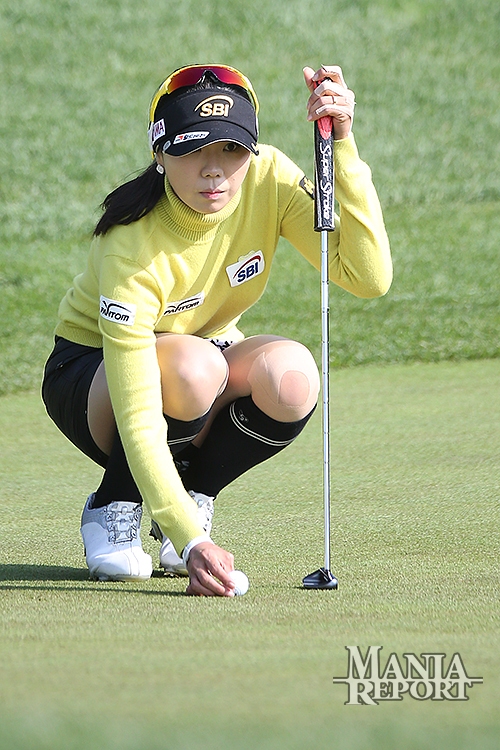 So now it was Min Sun Kim's turn, and at last, the rookie lived up to her promised by sinking the birdie and claiming KLPGA win #1. She was inundated by water bottles from her friends, including rookie rival Kyu Jung Baek and second year pro In Gee Chun.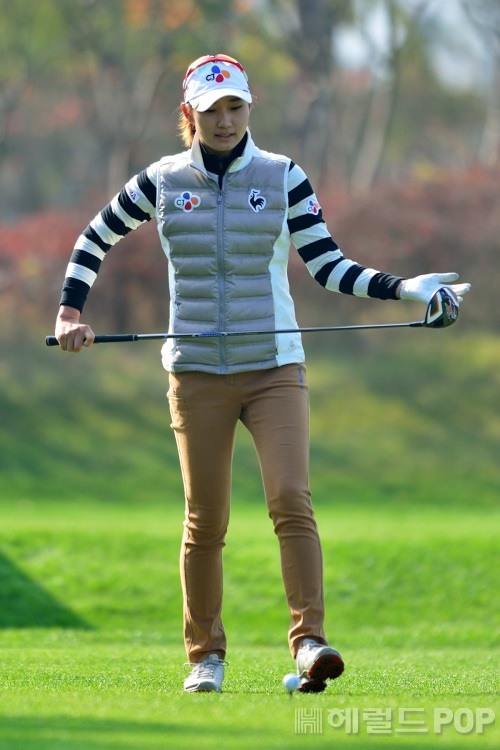 Congrats to Min Sun Kim on adding another chapter to the legacy of the Class of 1995!
Scores:
1. Min Sun Kim 5 (R) 70 -11 *won in 2-hole playoff
2. Sei Young Kim 69 -11
- Yoon Kyung Heo 74 -11
4. Min Young Lee 2 68 -9
- Bo A Kim 73 -9
Notables:
6. Kyu Jung Baek (R) 71 -8
7. Ji Hee Kim 67 -7
9. Chae Young Yoon 75 -6
12. Ran Hong 68 -5
17. Jung Min Lee 72 -4
28. Hye Youn Kim 73 -1
- Char Young Kim 70 -1
- Se Ri Pak 73 -1

33. In Gee Chun 77 Even
- Shi Hyun Ahn 73 Even
38. Jin Young Ko (R) 72 +1
- Ha Na Jang 73 +1
- Je Yoon Yang 75 +1
46. Soo Jin Yang 74 +2
50. Kyeong Bae 73 +3
53. Hyun Hee Moon 75 +4
Shin Ae Ahn Withdrew.