Post by HappyFan on Nov 16, 2014 7:39:32 GMT
Round 3: In Gee Chun Shoots 66, Captures Third Win of Season
The final round of the the final event of the KLPGA season turned into a dog fight between two of the biggest stars on tour, In Gee Chun and Yoon Kyung Heo.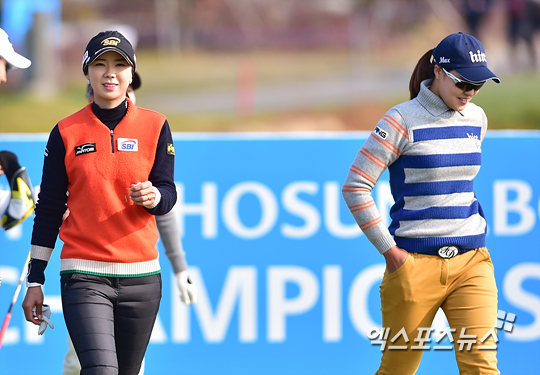 Heo has been playing extremely well the last few weeks. She started Sunday with a three shot lead, just like she did last week. But playing in her group was Chun, who was hoping to put heat on Heo for the title.
On the front nine, Heo seemed firmly in control. She only made one birdie, but Chun also was just one under, and so Heo maintained her three shot cushion.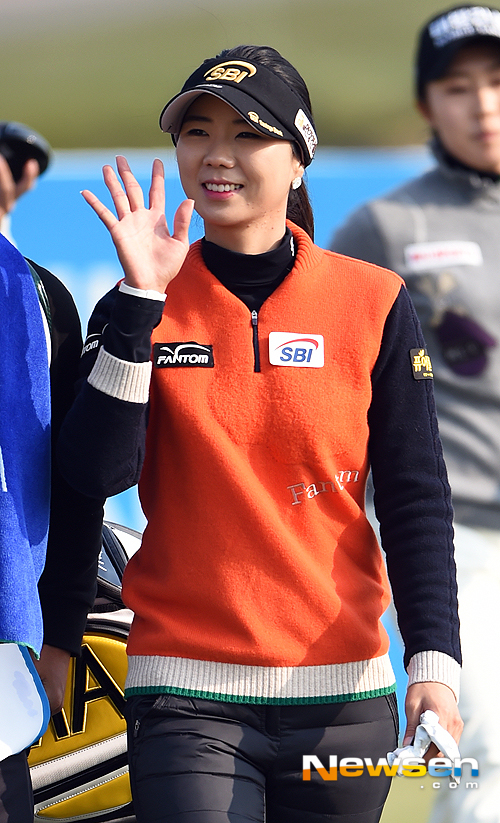 Chun started the back nine with a roar: an eagle 2 from the fairway on 10, followed by a birdie on 11. And just like that, the two were tied at 10 under.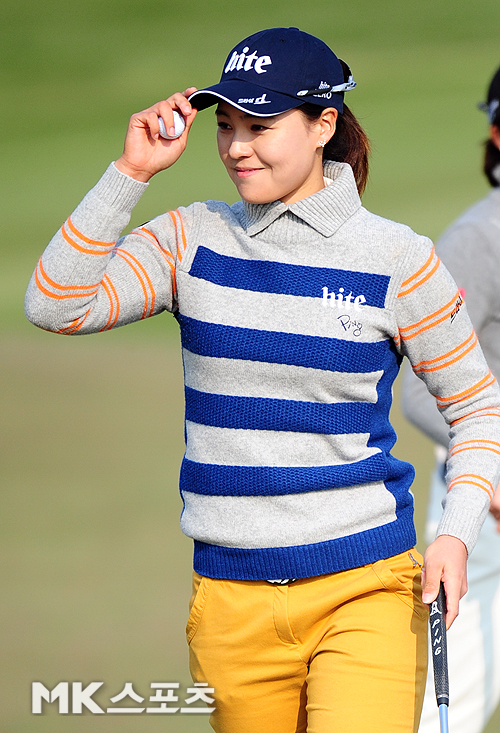 Heo made birdie on 14 to take a one shot lead, but Chun followed with a birdie on 15 to tie her at 11 under.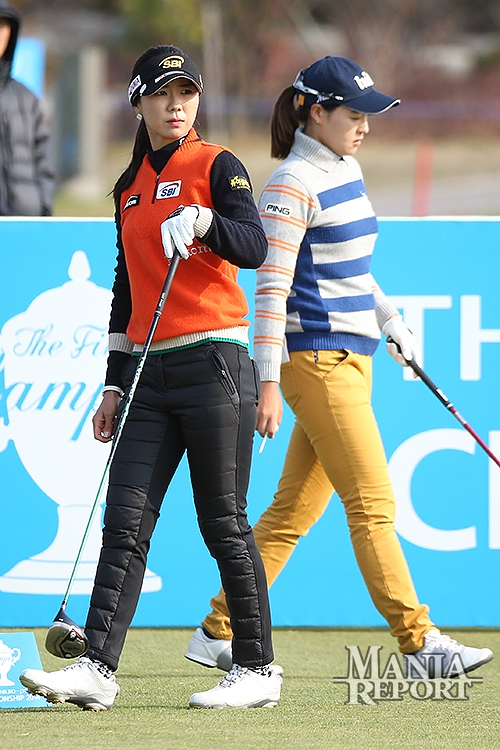 Chun made the crucial birdie on 17 to move to 12 under, and Heo was not able to birdie the final par 5 to catch her. Thus, In Gee Chun captured her third win of the 2014 season, while Heo had to be content with a second straight runner-up finish.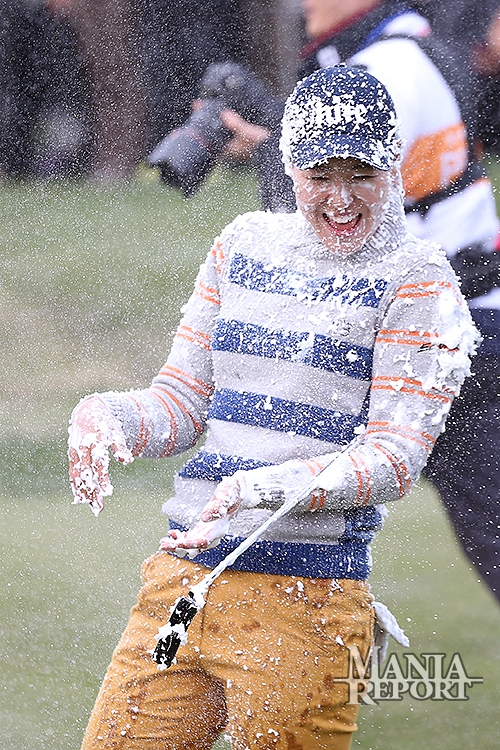 The rookie race was also settled this day. Kyu Jung Baek was the leading rookie, but started the day four back of Jin Young Ko and two back of Min Sun Kim.
Baek had a crazy round: birdie on 10 and 11, bogey on 12, birdie on 13, bogey on 14, birdie on 16. She was up and down, but in the end shot a 69 and finished tied for 23rd, ahead of both her rivals both in this event and for the year. Congratulations to her on a well deserved Rookie of the Year win!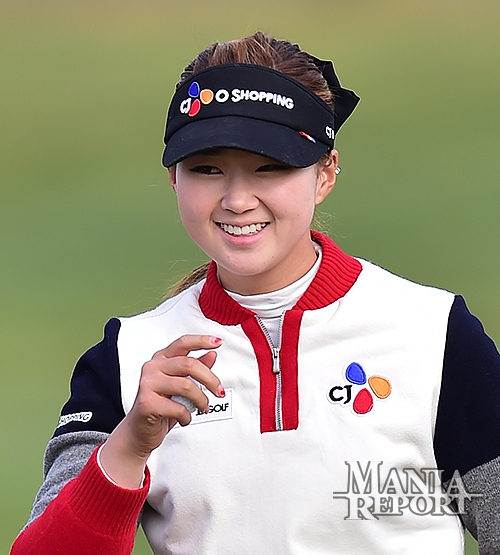 There was also a bit of emotion as Ha Neul Kim played what might be her final event as a KLPGA regular. Kim won the Rookie of the Year in 2007, and has been one of the biggest stars on tour ever since. She has announced her intention to play in Japan next year, and unless she fails to make it through Q-School, this was her final event as a full time Korean tour member. She got emotional more than once. The top player on tour in 2011 and 2012, an 8-time winner, she will definitely be missed!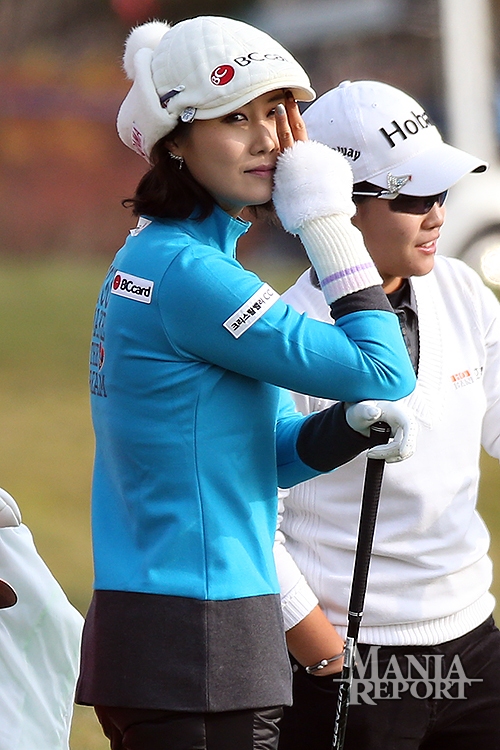 But let's not forget to congratulate In Gee Chun, who might very well become one of the biggest stars on tour in the coming years. Way to go!!!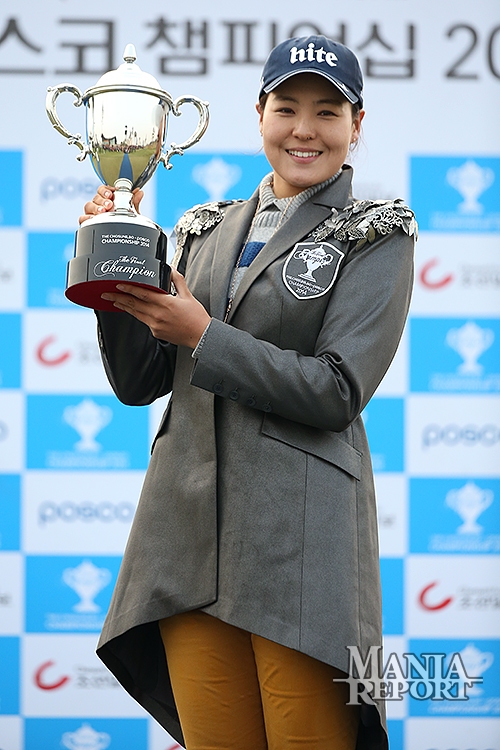 Scores:
1. In Gee Chun 66 -12
2. Yoon Kyung Heo 70 -11
3. Ji Hyun Kim 68 -10
4. MJ Hur 69 -7

- Jung Min Lee 68 -7
Notables:
6. Min Young Lee 2 68 -5
9. Hyo Joo Kim 68 -4
12. Honey Moon 74 -3
18. Sei Young Kim 67 -2
- Je Yoon Yang 71 -2
22. Ha Neul Kim 74 -1
23. Kyu Jung Baek (R) 69 Even
- Ha Na Jang 76 Even
29. Ji Hee Kim 73 +1
- Hye Youn Kim 78 +1
33. Ran Hong 78 +2
39. Min Sun Kim 5 (R) 74 +3
- Shin Ae Ahn 75 +3
- Jin Young Ko (R) 76 +3
45. Chae Young Yoon 72 +4
53. Char Young Kim 77 +7
56. Shi Hyun Ahn 76 +8