Post by philknj on Nov 11, 2015 14:17:54 GMT
Here she is without fur caps, jailbreak pants, pajama ensembles, or Super Mario overalls.
From 2007: "KangMinGoo Cup The 31st Korea Womens Golf Championship"...won this three-day tournament by one stroke over 82 other players. A lot of future big names were in this one.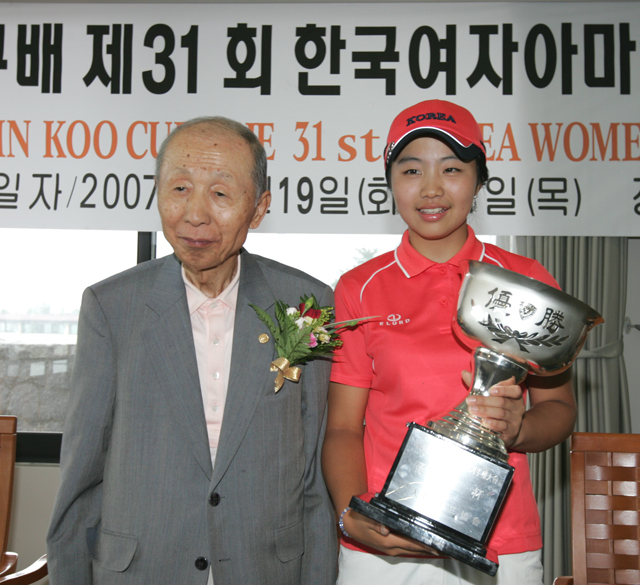 **********
2007...not sure which tournament
w/ Sei Young Kim (right)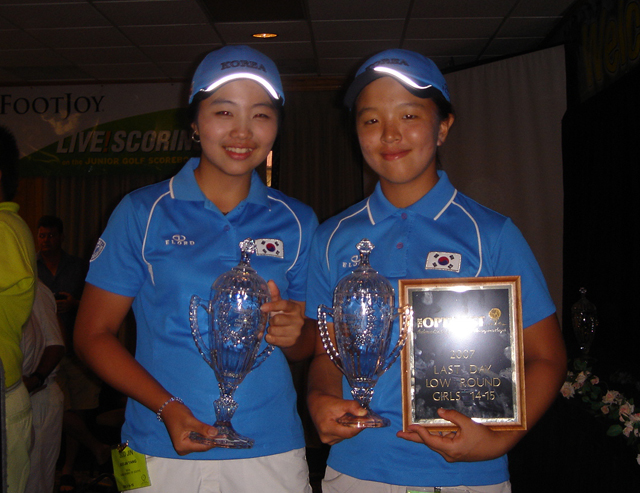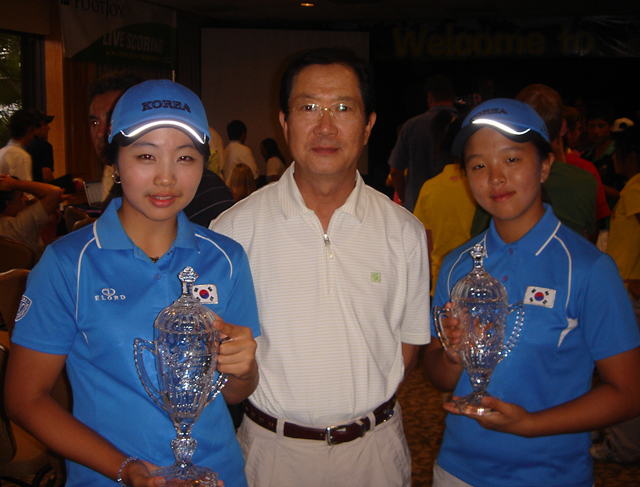 **********
2007 Spirit International
Soo Jin received gold medal for most birdies and eagles
Team Korea (w/ SY Kim) finished T-2 with USA...England was the overall winner.
Korea had the top team on the women's side...T. Joh and A. Blumenhurst are on the far left.
********
2008 Queen Sirikit Cup (held in Japan)
ROK won by three strokes over Japan and seventeen strokes over Taiwan.
L-R: coach, Yoon Kyeong Heo, Jung Eun Han, SJ Yang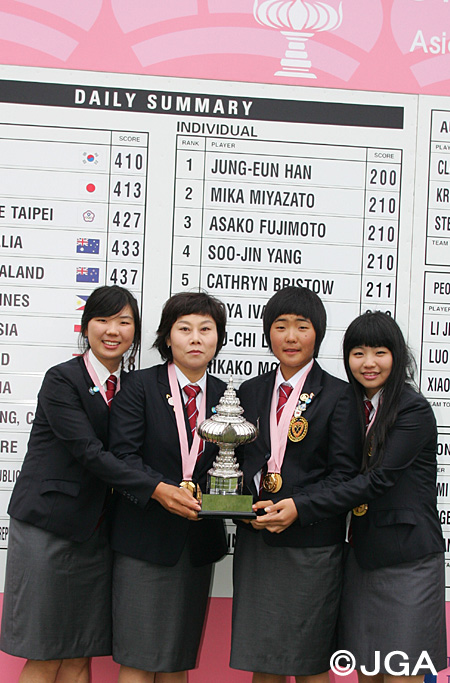 Top-ten scorers (par 74 course)
1 Jung Eun Han Korea -22 200
2 Mika Miyazato Japan -12 210
3 Asako Fujimoto Japan-12 210
4 Soo Jin Yang Korea -12 210
5 Cathryn Bristow NZ -11 211
6 Lidya Ivana Jaya Indonesia -10 212
7 Tzu Chi Lin Taiwan -9 213
7 Rikako Morita Japan -9 213
9 Stephanie Na Australia -6 216
9 Pei-Ying Tsai Taiwan -6 216
***************
From 2007: 7th Neighbors Trophy Team Championship (held in Japan)...it's Japan vs. ROK vs. Taiwan...Japan won by four strokes over ROK and sixteen strokes over Taiwan. Best three daily scores from each team are counted for this three round event.
Jung Min Lee, SY Kim, Soo Hwa Jang & Soo Jin Yang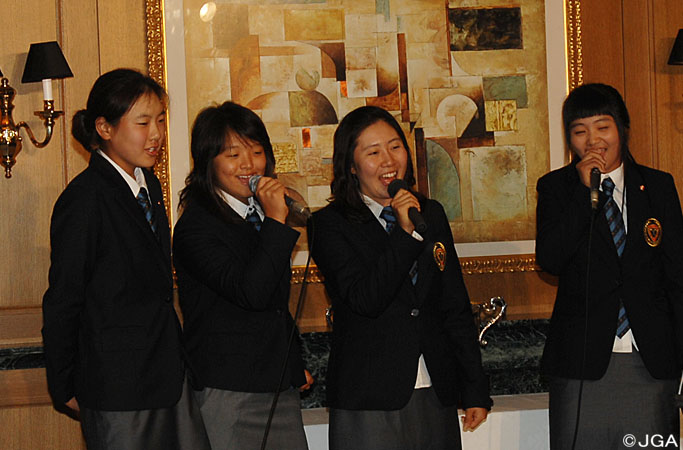 *********
2008 Doug Sanders Junior-Celebrity Golf Tournament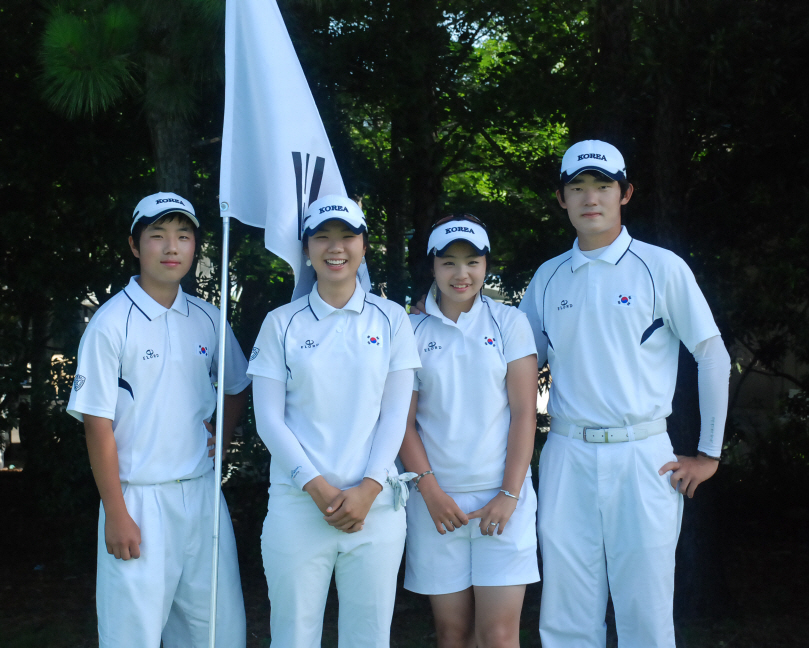 Story from Houston Chronicle:
McCloskey finishes third at Sanders golf tournament
Chronicle News Services Published 5:30 am, Saturday, June 28, 2008
THE WOODLANDS — Lisa McCloskey of Montgomery turned in the second-best score of the day among girls in Friday's final round of the Doug Sanders Junior-Celebrity Golf Tournament, shooting a 3-under-par 69.
Korea's Yoon-Kyung Heo won the girls competition, finishing with a 74 for a 7-under 209 total on the Oaks Course at The Woodlands Resort.
McCloskey was third at 215, four behind Korea's Soo-Jin Yang, who had the lowest round of the day among girls, a 68.
Tae-Hoon Song won the boys competition by two shots over countryman Bi-O Kim. Song shot a 6-under 66 for a 206 total; Kim fired a 67.