Post by philknj on Jun 9, 2021 15:49:33 GMT
This forum usually sets up a summer or winter Olympics thread, so with a month-and-a-half to go, here it is ... and I think the Games will proceed. It's getting rammed through by the government, regardless of significant and vocal opposition. The politicians know they're getting clobbered by their stance, but they've probably decided that it's better than giving in to the germophobes, who won't be appeased, bought off or silenced no matter what "safety theater" measures are put in place.
Everyone is in a tizzy over there as they are learning that Covid "mitigation" has turned into a delaying action. It might be good for buying time, but what did they use that time for? As of this late date, Japan has administered at least one vax shot to
11%
of its population.

I don't get it ... how did a modern, sophisticated and
RICH
country like Japan get caught with its pants down on vax availability and distribution? Agent Orange said three vaccines were coming ... AstraZeneca said its vaccine was coming ... even the frickin' Chinese and Russians said their vaccines were coming!!!! What was the govt. doing during the last nine months of 2020? Apparently nothing except sitting on their thumbs.
Meanwhile, the games are going forward, but the worrywarts will have their say, no matter what:

A spectator raises a paper sign reading 'It is impossible to hold the Olympics, face up to reality' along the race route during the half-marathon as part of Hokkaido-Sapporo Marathon Festival 2021, a testing event for the Tokyo 2020 Olympics marathon race, amid the coronavirus disease (COVID-19) pandemic, in Sapporo, Hokkaido Prefecture, Japan May 5, 2021, in this photo released by Kyodo. Kyodo/via REUTERS
Think about this one for a second ... therefore, waiting for a bus or cab
outdoors
is just as bad as watching an
outdoor
road race?

Or have cabs and buses been mothballed?
A member of the security personnel wears a sign that reads "In order to prevent infection, please refrain from watching," along the route before the start of the Hokkaido-Sapporo Marathon Festival 2021, a half-marathon and a 10K race which is a test event for the Tokyo 2020 Olympics marathon race, amid the coronavirus disease (COVID-19) outbreak, in Sapporo, Hokkaido, Japan May 5, 2021. REUTERS/Issei Kato/File Photo
******
I think they are collectively losing their minds over there, but this guy's solution was NO solution at all:
Japanese Olympic official dies after jumping in front of train
A senior official at the Japanese Olympic Committee (JOC) jumped in front of an underground train in an apparent suicide on Monday morning, private broadcaster Nippon Television said, citing Tokyo metropolitan police sources.
The police are investigating the details surrounding the death of the official, Yasushi Moriya, 52, viewing it as apparent suicide, the television network said.

******
I think Simon Biles made the US women's gymnastic team Sunday night ... I guess there was some doubt to this beforehand, which is why NBC had to get those Worth Watching women golfers off its airspace at 7 PM EST.
*******
Team Australia dropped out of Baseball because they can't go through the qualifying process in time. The qualifying was originally scheduled for Taiwan, then moved to Mexico (aka Frying Pan -----> Fire). I assume similar issues might pop up for other sports. It sure looks like these will be the most screwed up Games in history.
*******
Here's a wonderful pic collection at CNN showing the 1964 Tokyo games:
If a scene like this happens in 2021, the offenders will be scooped up and put on an airplane in World Record time.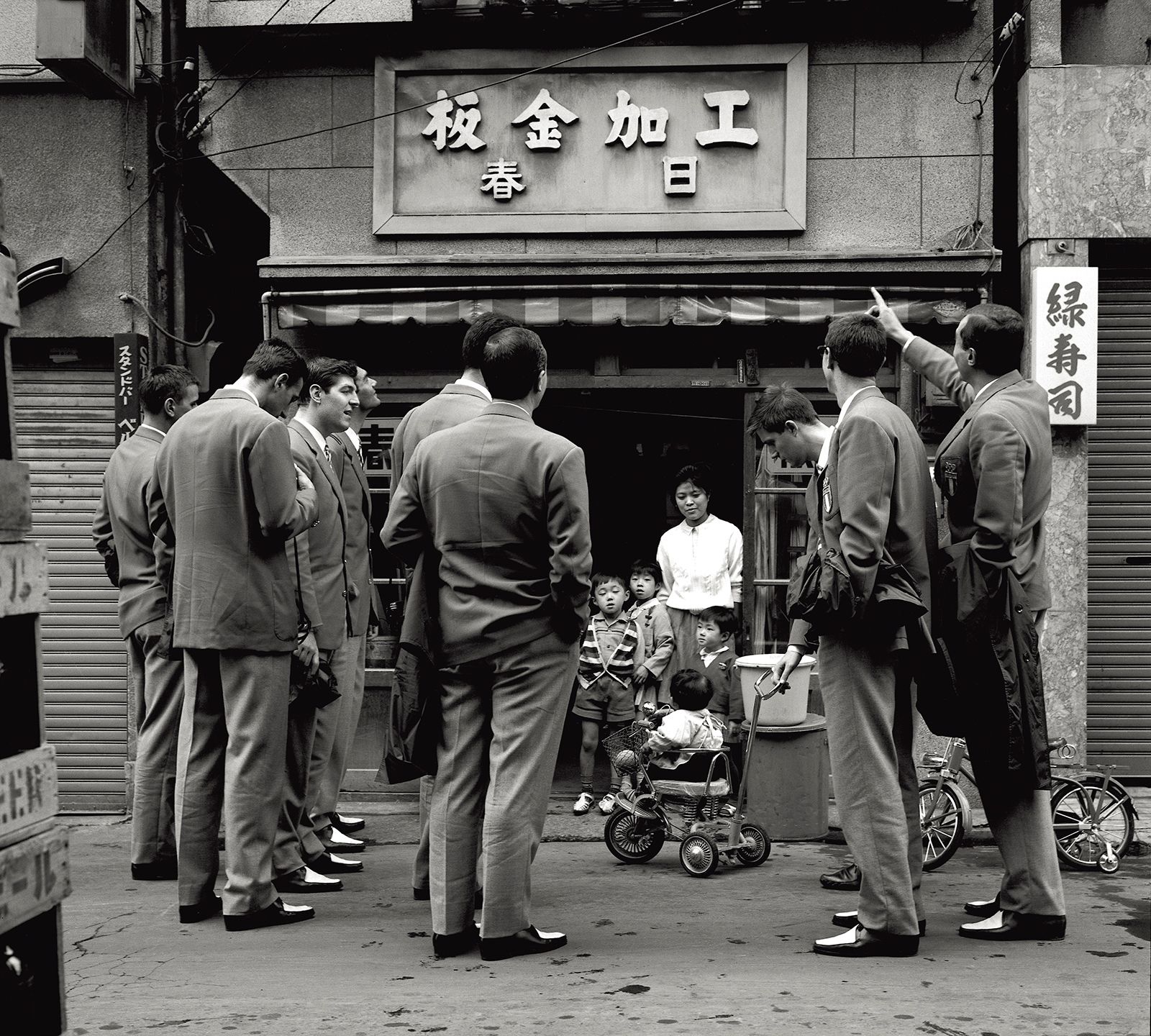 Italian athletes tour Tokyo during the Games.Mario De Biasi/Mondadori/Getty Images