Post by HappyFan on Nov 9, 2020 13:54:51 GMT
I'll miss 'Electric Smile' Yoon Kyung Heo, so I thought I'd write a quick post about her retirement this week.
She is a three-time KLPGA winner who peaked about six years ago. She struggled with massive injuries that required her to miss over a year of golf at one point. I had forgotten that she got married and had a child in the interim. Now 30, she probably thinks it's time to focus on her family rather than the rigors of a golf career.
Below: Yoon Kyung was featured in the 2013 KLPGA calendar: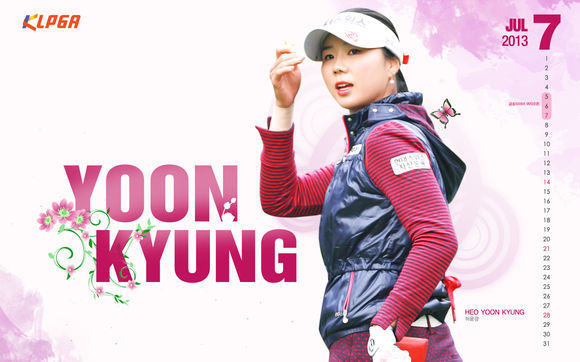 Heo joined the KLPGA in 2009 as a 19-year-old. She finished a respectable 18th on the money list that year.
2012 was her breakout year. She had a great run in the season where she managed repeated close calls without getting a win. It's apt she was teamed with So Yeon Ryu in her final round, because she had a memorable battle with her that year at the Hanwha. Heo and Ryu duked it out all day until a late OB shot cost Heo the title. She would make second place the next two events, then a 16th, then another second. But no win yet. One of those seconds came to none other than Se Ri Pak herself.
Heo wound up second to Ha Neul Kim on the money list that season. Had she won just one of those events, she probably would have led the money list in 2012.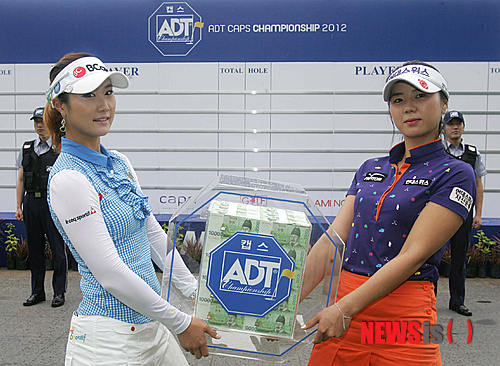 Heo finally got her long-awaited first career win in 2013 at the Woori Ladies Championship.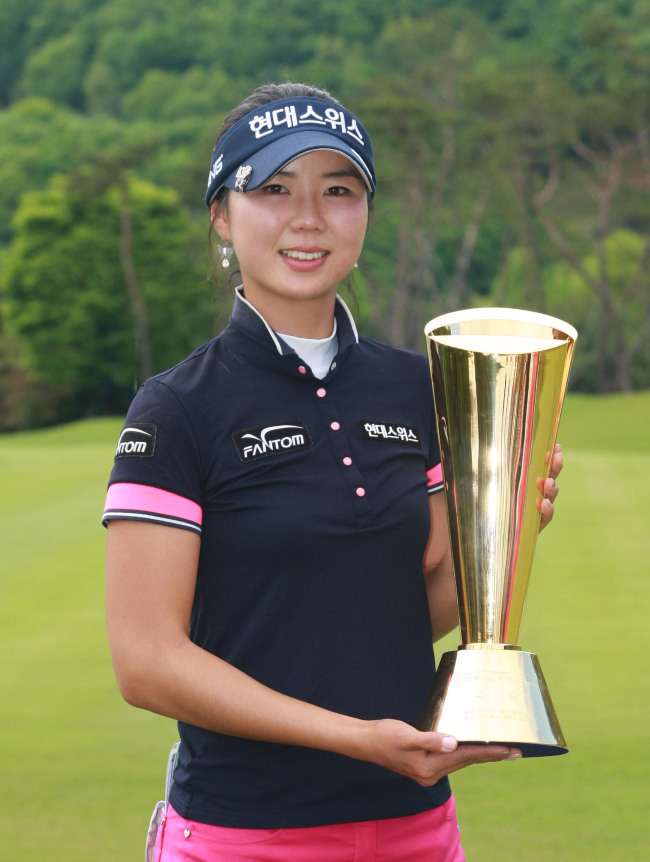 2014 was her career-best year. She finished second again on the money list, this time to Hyo Joo Kim, who was literally unstoppable that year (Heo made over 700 million won and still finished nearly half a billion won behind Kim). Heo won twice in 2014 and had nine top fives. She also had two runner-up finishes where she had three-shot leads going into the final day only to lose on the final hole (once in a playoff).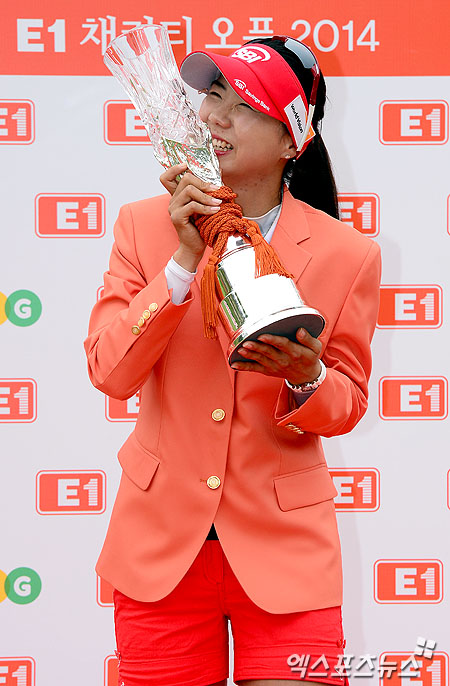 After that, injuries became the story of her career. She had to miss a lot of the 2015 season. She had OK years in 2016 and 2017, but not at her previous level. She was out the entire 2018 season with more injuries, but was back in 2019 again, with another middling result. Presumably her maternity leave came during the 2018 break?
Good luck to Yoon Kyung in her post-KLPGA future!
Here's a Golf Magazine profile from last year, including her child:
Here's one of my favorite clips: In Gee Chun, Ha Neul Kim and Heo appeared together on a goofy golf reality show that involves 'glamping' (camping in style) circa late 2014. Three of the best smiles in the game!
At the end, they shout into the cold Winter air what they want in the future. Heo: 'I want to lead the money list!!' Sky: 'I want to win in 2015!' (she had famously had five runner-up finishes without a win in 2014). Dumbo: (I think she says) 'I want to enjoy 2015. Hwaiting!' (I think she would more than enjoy that 8-win season!).